Aren't vacations for chilling out and relaxing with your loved one, and nevermind the weather?
That's my mindset and so far: awesome! The past few days have been quiet, on purpose... catching up on fun stuff like Flight of the Conchord (he he), movies and loads of cuddling, cooking and talking until all hours of the night. Perfection.
Yesterday we had a drink at a sexy pub, actually an old converted bank - mmm tuscan mule, gotta love the Tuaca!
Today we made our way to the tattoo shop and I managed to not notice that my camera was on "manual" mode - duh - and took the crappiest photos ever that not even photoshop could save... I'm posting them anyways LOL!


I'll get real pics this week - grrr. This town is too lovely not to photograph to death!
Part of Vegas' half-sleeve, in progress below. Had never seen a tattoo session in real life, it was quite interesting to see it from start to mid-finish (2nd session is in a couple of months):
We took a break to grab some food (before he passed out, LOL!) and I got treated to my first cornish pasty and it will not be my last! Ohhh man, are those hot pockets ever delicious... inhaled a steak and guiness one and had a very happy tummy: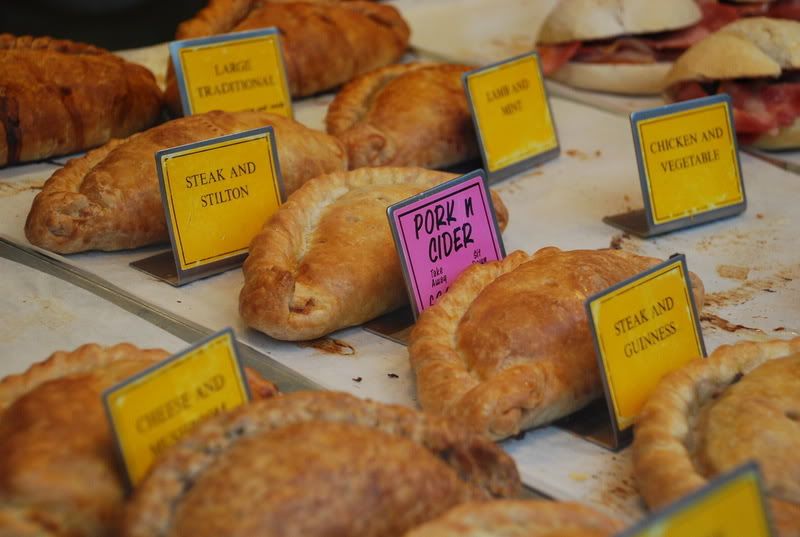 We sat outside for the fresh air and lovely refreshing rain (hey it's England), how amusing is this?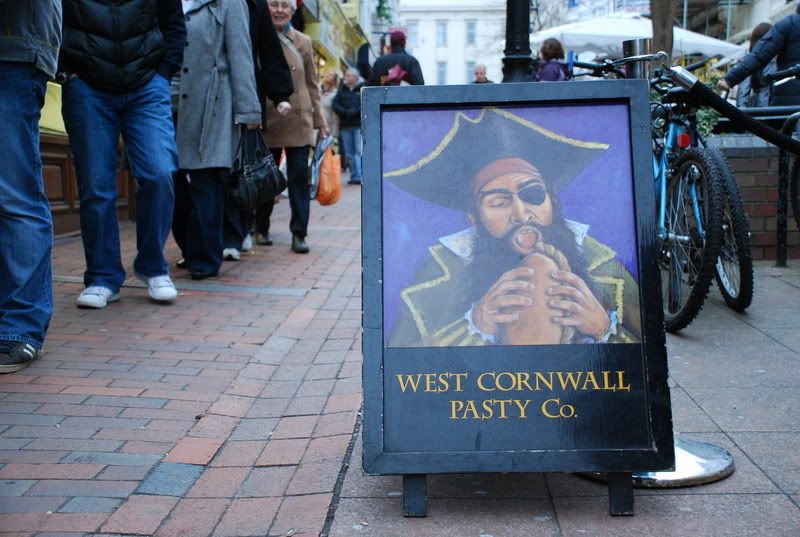 Enough tattooing for the day, time to trot on back home and chill with wine, dinner and a movie... tomorrow we'll meet up with some of his friends and if the weather permits, soon it's a trainride to London for more touristy stuff. He he. I am a tourist!! w00t!
Last shot of the crane and the snake (in progress):