I swear to god I am about to burst. It hurts to breath and my back aches from my überstretched belly - I am bloating! Help!
All I had was a bowl of homemade veggie soup (which I had last night without any problems) and a piece of maple cake and not a minute after eating - BAM! Inflated like a party balloon. My lungs are compressed so it's hard to breathe, this shit ain't funny man. Ow ow owww :-(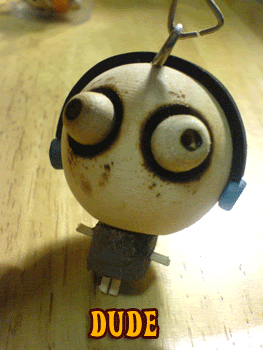 On the other hand my doggies have been a great mood-booster tonight... I think they needed a couple days rest to get their happy selves back and we all had fun in the blowing snowy field tonight. Yep. Exercise and doggy therapy can kick PMS's ass - hope the bitch stays away. Hiss.
On a more serious topic...

I was a bit mean to Vegas today... didn't mince my words over a thought I had and he didn't deserve that - I feel bad. Sigh. Why is it that you always hurt the ones you love? And yet it's easier to bite back words for an offending stranger? It's so screwy, it does my head in sometimes.

Bleh. Karma came back to bite me in the ass via bloat. Ow ow owww.